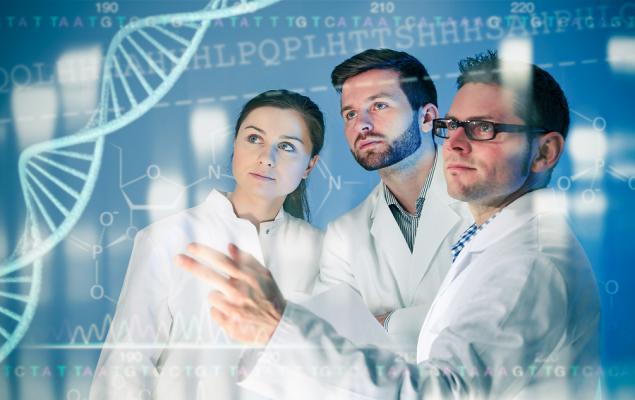 Even though there is pressure on the healthcare stocks amid the pandemic woes, the leading companies managed to survive the blow on the back of soaring demand for their telehealth services. It is true that virtual healthcare has been present for quite some time now but it only managed to gain attention amid the COVID-19 situation, driven by the new normal trend of social distancing.
The current situation drove demand for the telehealth services. As the US healthcare system is still facing unprecedented challenges, the coronavirus outbreak all the more acted as a catalyst for the fast adoption of telemedicine services. In 2019, only 10% Americans had actually used telemedicine to make a virtual visit, mostly due to lack of access or awareness.
With the rise of mental health issues triggered by the pandemic, addressing problems at the earliest stage became very crucial. Providing easy access to proper physical and mental healthcare is the need of the hour and companies across the healthcare system remain committed to it.
Per a study by Teladoc Health, Inc.'s (TDOC – Free Report) in May this year, the mental health of half of Canadian respondents was adversely impacted by the pandemic and most were in favor of opting for virtual care in order to resolve their mental health issues.
It is needless to say that financial stress is one of the major reasons behind depression, anxiety, suicide attempts, etc. as unemployment levels continue to be high in the United States.     
Notably, the World Health Organization (WHO) also emphasized the fact that workplaces need to address mental health issues of employees.
Companies have been constantly tying up to provide better telehelath services to people. With stringent social distancing measures being observed on account of the coronavirus, patients are compelled to resort to telehealth services to seek medical help. The pandemic has further highlighted the importance of telehealth services.
In fact, recently, Magellan Health, Inc.'s (MGLN – Free Report) behavioral and specialty health unit Magellan Healthcare unveiled programs and resources to help people address health matters during the holiday season. The company witnessed a rise in mental health issues during festivities in the last few years. People tend to suffer drug abuse, depression, et al during vacations and considering the current crisis, the graph of mental health illness is likely to see a surge.
The telehealth market right now is flourishing and offers a pool of opportunities. The rise in these services enabled companies to provide healthcare services via digital modes, thus controlling transmission of the virus and at the same time, reducing the overall costs. Advancement of technology also boosted the virtual care industry. Demand for telehealth services swelled in the rural areas as well. Launch of digital programs aided doctors to address patients' healthcare needs.
Other health insurers, such as Centene Corporation (CNC – Free Report) and Anthem Inc. (ANTM – Free Report) also made efforts to help people tackle their mental situations. Centene collaborated with Samsung Electronics America to extend their telehealth offerings to the rural and underserved areas.
Activities Boosting the Space
Additionally, the increasing importance and demand for digital health and technologies led to diversified investments in this industry. For instance, Teladoc acquired InTouch Health for $600 million. The deal will help Teladoc expand its presence across hospitals and health systems. Magellan Health completed a strategic investment in Kaden Health, a technology-enabled healthcare company with a proprietary telemedicine platform for virtual behavioral care. Kaden will allow Magellan Health  to integrate digital features into its collaborative care model. It also tied up with Livingo through which members are able to access Livingo for behavioral health.
Now let us see which stocks are poised to grow on the back of demand for virtual care facilities.
Stocks on the Watchlist
Here we pick top three healthcare stocks that managed to deliver a positive surprise in the last reported quarter. The companies hold potential to retain a purple patch going forward on the back of virtual health services. You can see the complete list of today's Zacks #1 Rank (Strong Buy) stocks here.
Anthem has been witnessing a surge in telehealth medicine since the beginning of the pandemic. It currently has a Zacks Rank #3 (Hold). For 2020 earnings, the Zacks Consesnus Estimate is pegged at $22.39, suggesting an upside of 15.2% from the year-ago reported figure. The company managed to deliver a surprise of 3.9% in the last reported quarter. In a year's time, the stock has rallied nearly 10.2%, underperforming its industry's growth of 14.5%.
UnitedHealth Group Incorporated (UNH – Free Report) offers virtual visit facilities, arranging visits with a doctor anytime during the day or at night through phone or via a video platform. The company presently holds a Zacks Rank of 3 and belongs to the Medical-HMO industry. For 2020, the consensus mark for its earnings is pegged at $16.78, indicating an upside of 11.1% from the year-ago reported figure. In the last reported quarter, the company managed to deliver an earnings surprise of 17.8%. Shares of the company have gained 25% in the past year, outperforming its industry's growth of 14.5%.
Teladoc Health is a niche player in providing telehealth services. It offers virtual access to high-quality care and expertise with a portfolio of services and solutions. It is currently Zacks #3 Ranked. In the last reported quarter, the company managed to pull off an earnings surprise of 60.6%. Shares of the company have skyrocketed 134.9% in a year, outperforming its industry's increase of 22.7%.
These Stocks Are Poised to Soar Past the Pandemic
The COVID-19 outbreak has shifted consumer behavior dramatically, and a handful of high-tech companies have stepped up to keep America running. Right now, investors in these companies have a shot at serious profits. For example, Zoom jumped 108.5% in less than 4 months while most other stocks were sinking.
Our research shows that 5 cutting-edge stocks could skyrocket from the exponential increase in demand for "stay at home" technologies. This could be one of the biggest buying opportunities of this decade, especially for those who get in early.

See the 5 high-tech stocks now>>